Main Content
My dad was a pig farmer, is a lawyer and raised 6 kids.
I do just one of those things.
—
I have 15 years of experience as a practicing attorney.  I've worked in private practice and for the Iowa Attorney General's Office.  I've represented large civic stakeholders, like state universities.  At the Attorney General's Office, I was a trial attorney for the Special Litigation and Regents divisions.  I've handled claims of employment discrimination, torts and negligence, contract and investment loss, will contests, and constitutional violations.  I've represented clients in state and federal court, and in administrative hearings.  I've managed complex litigation matters from complaint to verdict.
I opened Smith Law Firm PLC so that I could focus on advising solutions to individuals and businesses in litigation and estate planning matters.
When you need to make significant decisions about the future of your life and work, you need an experienced advocate, who will bring focus and clarity to finding your legal path forward.
When it's time for you to become fully engaged in the legal-related choices that will define your life, Smith Law Firm PLC is your preferred partner.
Give me a call, and we'll address your concerns.
Estate Planning
People avoid making or revising wills because it's exhausting to think about worst case scenarios.
Trust me, I get it: I'm a lawyer, and I literally spend all day thinking about worst case scenarios and how to avoid them.
If you haven't created an estate plan, or if your estate plan needs updating, then you're letting others make the most important decisions about your family's future. Don't allow a statute or a judge to determine who gets what. Effective estate planning means that you can determine, in great detail, what happens to your money and your property. You can even avoid the probate process altogether, by creating a trust instrument. And, you can minimize the tax burden that will attach to your estate. Having an estate planning attorney in your corner gives you the opportunity to craft the exact end of life plan that you want.
Work with me and I can take the burden off your shoulders. We'll discuss what you want, and decide – together – on the best plan for making it happen.
You know where you want your money to go; but, you need a guide to walk you through the legal process.
Call me today, and let's start that conversation.
Litigation
Personal and professional relationships are often unpredictable. When things don't turn out the way you expect them to, that can have significant consequences for your reputation, for your future and for your wallet. Sometimes, the only viable course of action is to sue, or to defend yourself against a lawsuit.
When you need to litigate, you need an experienced attorney, who will investigate all avenues of relief. You need an attorney who can discuss all of your options, explain them to you without resorting to legalese and help you to make a thoughtful decision about how to move forward. You need an attorney who recognizes that litigation unfolds in stages, and that just because a matter can go to trial and a verdict, there are also a number of ways to gain a favorable result before that time – absent the added expense of a trial.
Let my trial practice acumen and my experience work for you.
I can provide assistance across a number of areas, including but not limited to: complex commercial litigation, employment law matters, probate litigation, tort claims and contract disputes.
Call me today, so we can start exploring your options.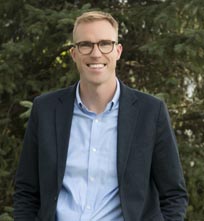 Tyler is a double Hawkeye. He received both his undergraduate and law degree from the University of Iowa with academic honors. After law school, he was a law clerk for the Iowa Judicial Branch, followed by six years of private practice and seven years of public service at the Iowa Attorney General's Office. His experience includes chairing numerous bench and jury trials, appearing before state and federal district and appellate courts, and representing individuals and institutions in a wide range of matters. In 2017, he founded Smith Law Firm PLC and continues advising solutions.